Innovative partnership enhances options for customers across the US by adding industry-leading hardscape and building products to end-to-end landscape design and build offerings
SAUSALITO, CA (February 28, 2023) – Yardzen, the leading technology-enabled landscape design and build platform, today announced its partnership with Oldcastle APG, a CRH Company and the largest manufacturer of outdoor living and building materials in North America. The integration of Oldcastle APG's signature products into Yardzen's custom design platform will provide homeowners and contractors access to a full suite of high-quality and durable materials for creating beautiful and functional outdoor spaces.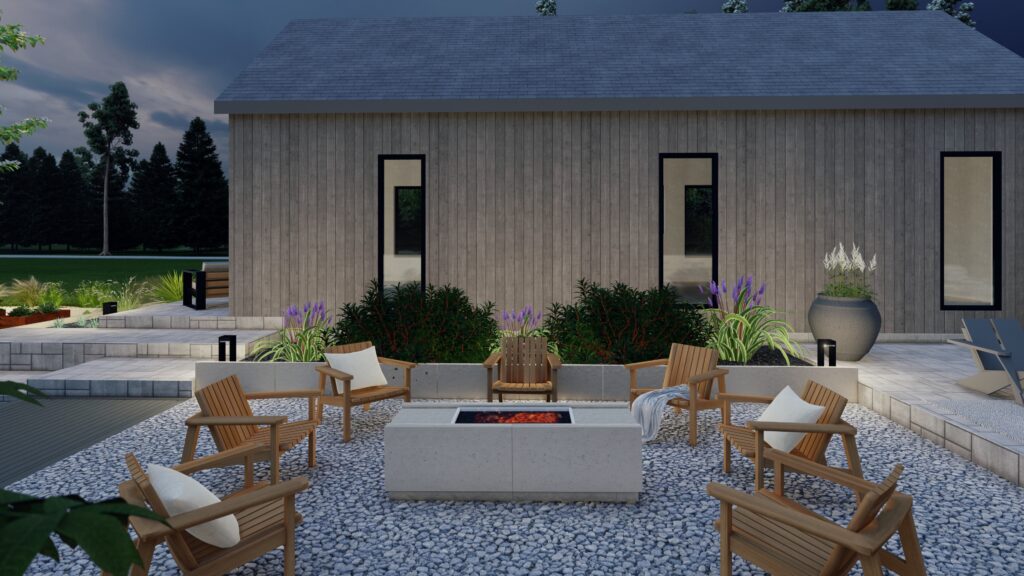 Yardzen is the innovative online landscape design and build platform that uses technology – including satellite imagery, 3D rendering software and the tech on modern mobile devices – to deliver a fundamentally better client experience, and ultimately, a better landscape design. Without visiting a property, the company's platform creates a fully custom design that factors in the homeowner's aesthetic preferences and style, the unique characteristics of their property – such as sun, shade patterns, and slope – and the plants and building materials that thrive.
This partnership further drives Yardzen's unique ability to bring homeowners, contractors, world-class outdoor solutions and market-leading brands together in the same space to streamline the landscaping process. Now, homeowners using Yardzen's digital platform can easily visualize their outdoor spaces and confidently choose Oldcastle APG products without feeling overwhelmed or pressed for time. Similarly, contractors will benefit from having Oldcastle APG solutions easily incorporated into their design mockups.
Signature Oldcastle APG products that will be integrated into the Yardzen platform include Belgard hardscapes, wall systems and fire pits; PebbleTec premier pool finishes; and Barrette Outdoor Living's award-winning fencing and railing.
"We couldn't be more thrilled to partner with Oldcastle APG and its portfolio of world-class building materials brands," said Allison Messner, CEO of Yardzen. "As homeowners increasingly have a strong point of view about the specific materials and design decisions that will enable them to achieve the form and function they desire for their outdoor spaces, the partnership with Oldcastle APG empowers Yardzen to smartly introduce our clients and contractor partners to the best materials available."
"Given our shared passion for creating amazing outdoor living spaces, our partnership with Yardzen presents new and exciting opportunities to best serve our customers," said Tim Ortman, President, Oldcastle APG. "Our portfolio of outdoor living solutions will supply a broad range of options for creating personalized designs that deliver form, style and function. We look forward to working with Yardzen on this new, innovative approach to bringing people's visions for their outdoor spaces to life."
Yardzen offers an end-to-end solution to landscaping by connecting homeowners with vetted landscape designers who understand their budget, style preferences, unique site conditions, and how they want to live in their space. Yardzen's team then connects homeowners to local, vetted contractors, ensuring a timely and highly communicative bidding and installation process that homeowners trust. To get started on your outdoor project, visit www.yardzen.com.